Posts tagged pinkish black
It's not everyday you get to tour with legends. The incomparable PINKISH BLACK hits the road imminently for U.S. shows with icons GOBLIN. Dates below:
4/24 St. Petersburg, FL @ State Theater
4/25 Miami, FL @ Grand Central
4/27 Dallas, TX @ Texas Theater
4/28 Houston, TX @ House Of Blues
4/29 Austin, TX @ Mohawk
5/1 Phoenix, AZ @ Marquee
5/2 San Diego, CA @ House Of Blues
5/3 Los Angeles, CA @ Henry Fonda Theater
5/4 Oakland, CA @ Metro
---
PINKISH BLACK's stellar new album "Razed to the Ground" is streaming in full as a PITCHFORK advance. CLICK/HEAR/SHARE
---
Chaos really will be in Tejas this year. Catch Vulgar Fashion AND Pinkish Black at the festival this year!
---
This is a very exciting time for the skull melting Denton trio Terminator 2. Stream their entire new full length at Decibel Magazine, and then show your support by Sharing/Liking/Tweeting the link!
---
Vulgar Fashion have taken to the streets and caught the eye of internet tastemaker Gorilla Vs. Bear. GVB is now streaming "Golden Showers" from the new Vulgar Fashion album. CLICK TO HEAR/SHARE
---
We are grateful that Pitchfork has taken interest in Denton's own Vulgar Fashion. This is a truly refreshing-yet dark- offering, out March 19. Hear the first track to hit the interweb, CLICK HERE TO LISTEN/SHARE
---
In tandem with today's Pitchfork exclusive premiere of Vulgar Fashion's "Krystal Tearz" from the forthcoming CD/10", local-cum-national favorite D Magazine posted a feature on the Denton two-piece. CLICK HERE TO READ/SHARE
---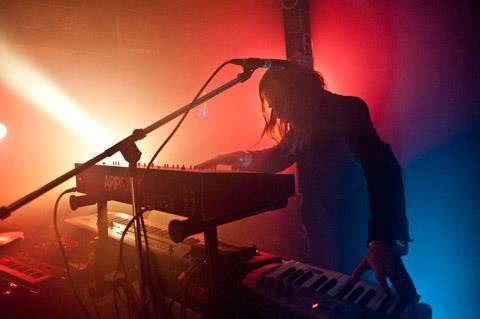 PITCHFORK'S SHOW NO MERCY REVEALS TOP 40 METAL ALBUMS OF 2012!
PINKISH BLACK S/T DEBUT ON HANDMADE BIRDS IS #6!!!!!!
AMAZING NEWS. SEE THE REST OF THE LIST HERE
---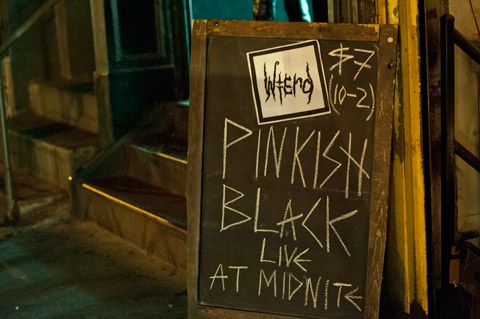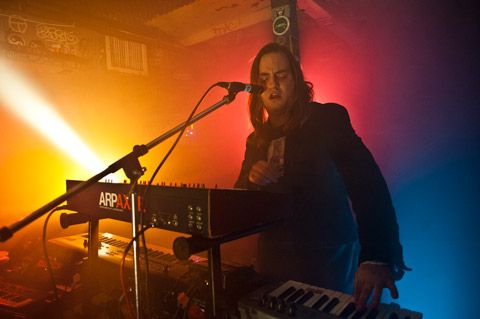 PINKISH BLACK are currently conquering the east coast in a small tour run. See photos and a write up in Brooklyn Vegan from their recent show at Wierd Records. They return to Saint Vitus on 12/1. Photos by Fred Pessaro.
---
---